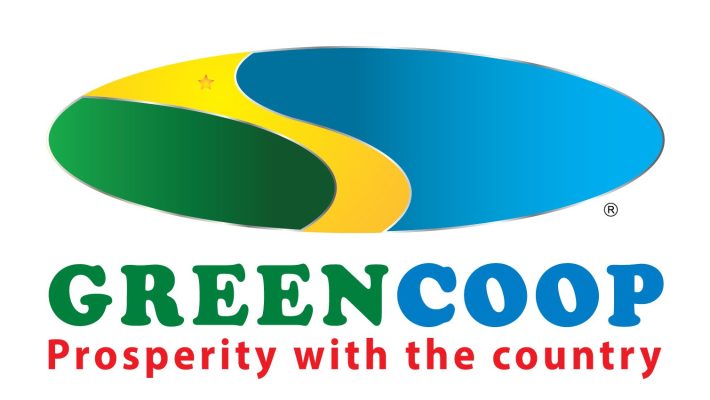 First words, we would like to send our customers wishes for health, happiness and success!
GreenCoop Vietnam Federation is a collection of companies and cooperatives linked into a closed production chain and ecosystem. We are always pioneering in cooperation with domestic and international organizations and individuals. With the goal of building a prosperous community, collective development, high quality products, lasting development and social responsibility. With core values:
CREATE MANY VALUES MORE THAN MANY PRODUCTS
We operate in the following fields:
Development of a circular agricultural economy.

Breeding high quality beef cattle

Post-harvest processing of agricultural products.

Green technology

Education

Herbs and health

Commercial development.
At GreenCoop Federation a senior team of professors, doctors… graduated and worked in: USA (Georgetown University); Japan (Mitsubishi Corp); Bulgaria (Marxist-Sofia – Bulgaria University of Economics); UK (University of Bradford School of Management); Korea (Keimyung University); France…. Together with a team of engineers with many years of experience, we are always full of enthusiasm and desire to contribute to creating a team of lasting success. Since then, it contributes to the overall development of the country and the development of a better community.
Today, in a flat world, a digital era, it is more convenient for investment cooperation and trade exchange between countries. Especially when Vietnam has signed many free trade agreements with many countries and international organizations: VJEPA; EVFTA; CPTPP; VKFTA; AFTA; EAEU, ACFTA; UKVFTA…
Besides, the strategic cooperation relationship with many countries: Japan, Korea, Russia, Europe, USA, UK, Taiwan, Canada; China…will be favorable for domestic enterprises to strive to develop and want to reach out to the world. In particular, GreenCoop wishes to contribute to the development of the community and a better country.

1979-1988: Started as a doctoral thesis with a perfect score at the best School of Economics in Bulgaria on "Ensuring health and safety for people, livestock and the surrounding environment in the development of agriculture without using chemicals – Green agriculture, circular agriculture" and was effectively applied in Japan in 1988.
1994: The application of a number of agricultural models to Vietnam with the companionship of a number of Japanese experts has brought about effective results.
2004: Applying microbial organic fertilizer to develop the first hot pepper growing area for export to Korea.
2005: Forming and developing a model of raising reproductive and high-quality beef cattle: Hai Son – Nhu Thanh – Thanh Hoa project.
2014: Project on raising cows in Ngoc Lac – Thanh Hoa; Project on raising beef cattle and breeding in Phuc Tho – Hanoi.
2015: Project on raising beef cattle and breeding in Mong Cai – Quang Ninh.
2019: Forming livestock projects under the GreenCoop brand with the goal of homogenizing models and product quality towards exporting product value.
2021: Successfully preserving the precious genes of the golden cow breed on the Dong Van Karst Plateau Geopark. This is a beef breed that is assessed to have the same meat quality as Japanese KOBE beef (Wagyu beef raised in Japan's Kobe region) and is banned from exporting the breed by the State. Since then, contributing to the State in preserving and developing the value of high-quality beef breeds.
2022: Successfully launched Japanese Wagyu beef products to customers, especially some high-end restaurants. The success of Wagyu beef products with unique characteristics that can not be found anywhere else: Cows eat spirulina, medicinal herbs… as an affirmation of the premium quality of GreenCoop's Wagyu beef products.
April 2023: Expanding the project of raising high-quality cows under the brand name GreenCoop Agri in Bac Ninh.
September 2, 2023: Inaugurated premium craft beer factory DONGVAN BREWING CO. (DOBECO) at the Global Geopark – Dong Van Karst Plateau Geopark. The place is considered by Europeans as one of the best climate places to brew delicious beer products equivalent to the world famous beer and wine regions.
October 2023: Developing a product value chain project from buckwheat in Ha Giang province to have high quality products and services.
Throughout the process of formation and development of GreenCoop Vietnam Federation, we have always been consistent with the vision, mission and values created to prosper with the country.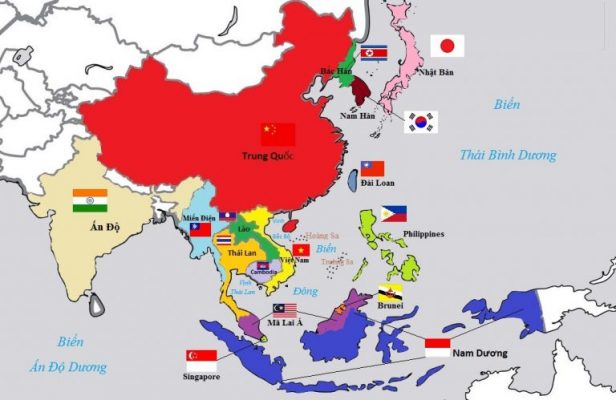 Vietnam is convenient when it is located in the middle of the most vibrant region in Asia